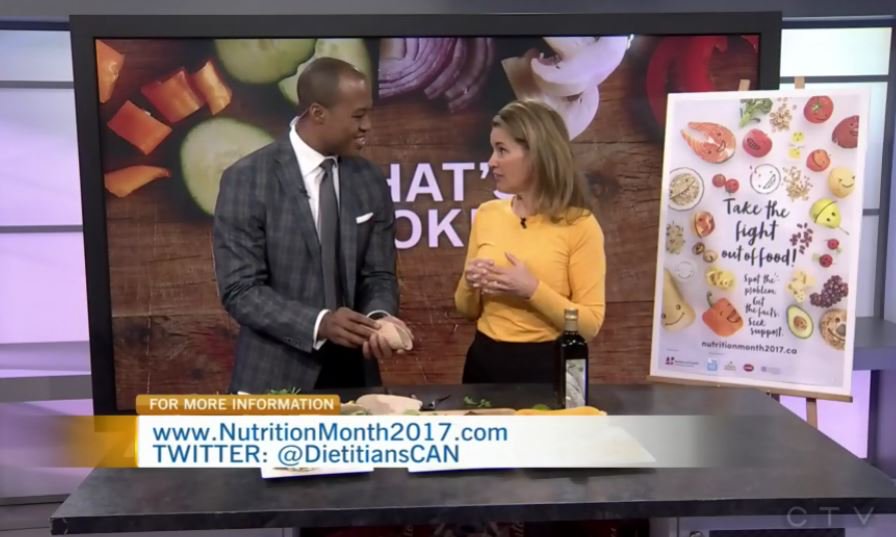 Featuring Ottawa, Ontario-based dietitian Hélène Charlebois, MSc, RD – media dietitian extraordinaire and owner of HC Nutrition.
Hélène is a nutrition communications expert and has over 25 years of experience in helping people improve their health. She operates a local clinic in Ottawa, Canada, plus offers workshops, seminars, webinars and lunch and learns across Canada and abroad. Many food companies seek-out Hélène's expertise as a spokesperson for: TV, radio, magazines, newspapers, web-letters and social media.
She is a graduate of McGill University in Montreal and a member of: College of Dietitians of Ontario; Canadian Obesity Network, Diabetes Canada; Canadian Nutrition Society; American Nutrition & Dietetics; Dietitians of Canada (past board member and current volunteer). To find out more about Hélène's and her services visit HC Nutrition
In our Secrets of Success series, we are interviewing Canada's top media dietitians to share their media experience, insights and nuggets of wisdom to help YOU be a media rockstar! We're certain you will enjoy learning about more about Hélène, her background, diverse media experience, and some of her fantastic and practical tips for media success!
How did you get started in the media?
My start in TV media was over 20 years ago (social media did not exist). Dietitians were not common in any form of media back then. It was with Tropicana and the festive holiday season; ideas for making cocktails and 'mocktails' with Tropicana juices.
What was your most memorable interview and why?
It is more of a memorable experience in a series of interviews. I was travelling across Canada with a PR expert. Her name was Michelle. We had some grand times with TV segments on Breakfast Television. We would get to the designated city the day before, grocery shop and prep for the next day's segment, be up at the crack of dawn to be on television very early (having morning brain fog with key messages and trying to look bright eyed and bushy tailed), perform on the segment, pack up then off to the airport to hit the next city. We were in so many cities with all different hotel rooms that we would forget one day to the next where we were. One night, I got up to use the bathroom and knocked into a wall, flat on my butt. I thought I was still in the same room as the day before.
Have you ever experienced a "fumble" during an interview, and if so, how did you fix it and what did you learn from it?
One time, in the studio kitchen, the refrigerator door was open without myself or the host noticing. Then, in the middle of the segment, a loud beep is heard. We stopped talking, looked at each other, tried to find the problems. We burst out laughing. We joked about it then I got right back to the key messages.
Another time, my watch went flying off my wrist. It was so funny as the host and I just stopped talking, looked at the watch on the floor, then resumed where we left off. Being French Canadian, I talk with my hands, but I guess 'way too much'. The key is to get right back into the key messaging without losing too much time.
Can you share one tip or a nugget of expert advice for dietitians who would like to work / who are working in the media?
For live food segments, always bring wet towelettes to wipe up spills and for fast clean ups! And be fun, have fun! Try to be entertaining… remember, you are the expert. For blogging or writing in the media, I like to be light, funny and entertaining. Food is Fun! Nutritious is Delicious!
Thank-you Hélène for sharing your experiences, valuable media insights, fabulous tips and words of wisdom with Media Training Boot Camp! We know your secrets for success will be certain to help dietitians who work in the media and those aspiring to do so!
For more information about Hélène or to contact you can reach her at:
Website: www.hcnutrition.com
Twitter: @helenecharleb
LinkedIn: HC_Nutrition
Instagram: HC_Nutrition
FB: HC Nutrition, Helene Charlebois, RD