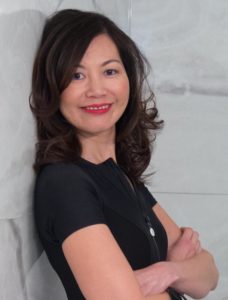 Sue Mah,
MHSc, RD, PHEc, FDC
Principal & Co-Founder, Media Training Boot Camp
As one of Canada's first media dietitians, Sue has appeared in over 500 media features across the country including international videos, 12 TV commercials and 10 TV shows. Recognized for her infectious energy, Sue is the dietitian expert for numerous TV shows including national CTV Your Morning, Breakfast TV Toronto, CBC News Network, Steven and Chris, In the Kitchen with Stefano Faita, Best Recipes Ever, The Body Break Show, and Doctor in the House.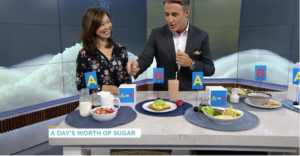 With roots in public health, health promotion, fitness training, and nutrition marketing, Sue is also President of Nutrition Solutions Inc, specializing in nutrition education and communications and Co-Founder of Nutrition for NON-Nutritionists.
Sue knows how to pitch stories to garner media attention. She was the nutrition editor of The Health Journal for five years as well as the nutrition columnist for Best Health magazine for six years. During her career, Sue worked with the top 25 PR firms across the country and has acted as an international media spokesperson for innovative foods/brands and educational campaigns including Health Canada's % Daily Value initiative. She is a honoured Fellow of Dietitians of Canada, the recipient of the 2019 University of Toronto C.P. Shah Award with the Dalla Lana School of Public Health, and was named the 2017 Dietitian of the Year by the Dietitians of Canada Business and Industry Network.